FORSEA Dialogue on Democratic Struggles Across Southeast Asia
Thursday 4 February, 2021
9am (GMT/London) |3:30pm (Yangoon) | 4pm Bangkok
SPEAKERS
Maung Zarni, FORSEA co-founder, a fellow with the (Genocide) Documentation Center – Cambodia, the Burmese coordinator of the Free Rohingya Coalition and founding coordinator of the Free Burma Coalition (1995-2004).
Pavin Chachavalpongpun, FORSEA co-founder, associate professor at the Center for Southeast Asian Studies at Kyoto University where he teaches Southeast Asian politics.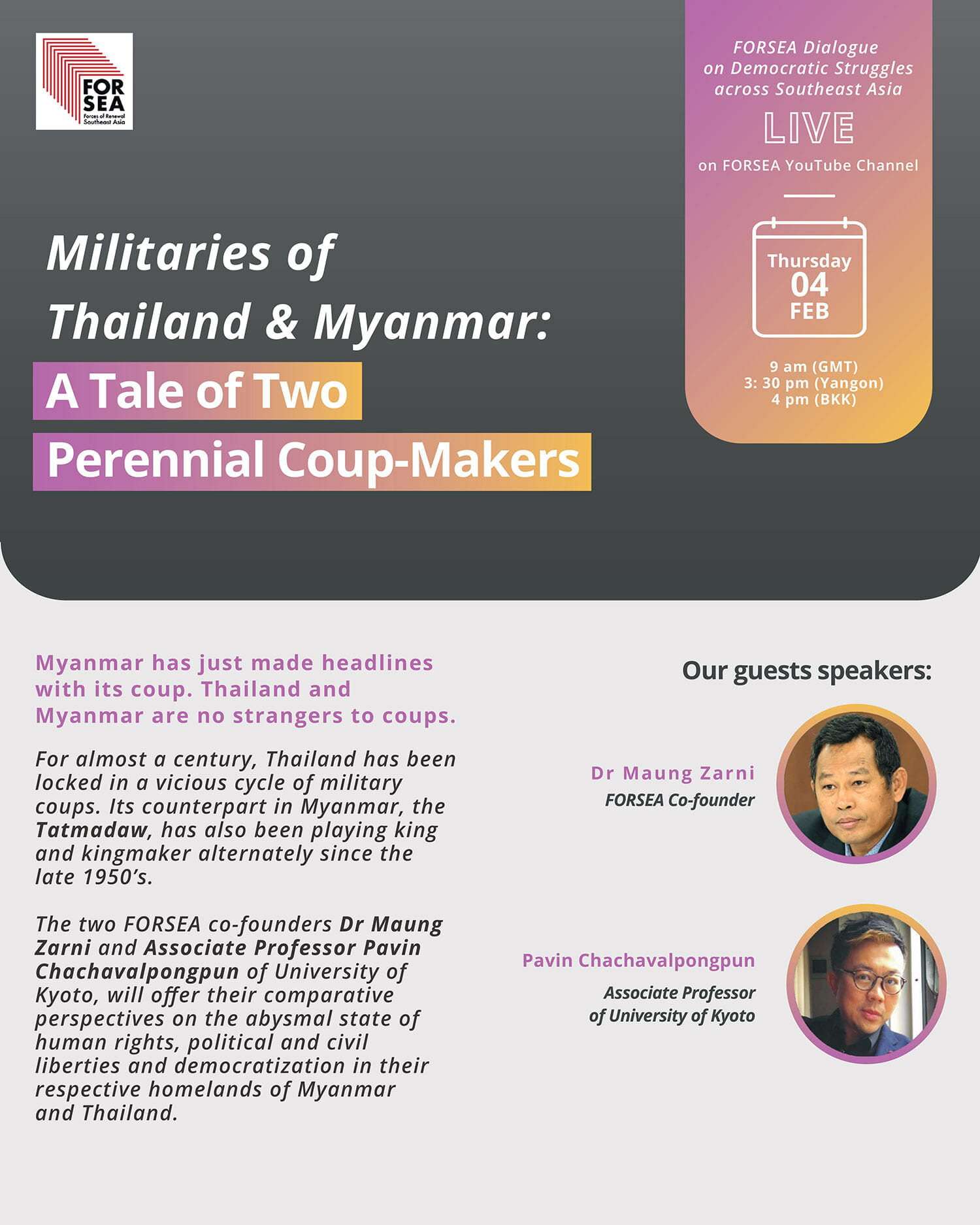 Watch LIVE on FORSEA YouTube Channel.