Dialogue on Democratic Struggles Across Southeast Asia
Tuesday 2 February, 2021
5:30pm (Yangoon), 11am (GMT/London)
HOST: Maung Zarni, FORSEA co-founder, a fellow with the (Genocide) Documentation Center – Cambodia, the Burmese coordinator of the Free Rohingya Coalition and founding coordinator of the Free Burma Coalition (1995-2004).
GUEST: Prof. Michael W. Charney, School of Oriental and African Studies (SOAS), University of London.
In the predawn hours of 1 February 2021, Myanmar military detained Aung San Suu Kyi, her puppet President Win Myint and scores of other NLD MPs and officials in a move that looks very much like a textbook coup.
This dialogue will shed light on how Myanmar's Big Lie – democratic transition / "fragile democracy – has gained currency worldwide over the last 10 years since Myanmar military rolled out its constitutional government lead by ex-general Thein Sein in 2010.
Watch LIVE on FORSEA YouTube Channel.
Event Flyer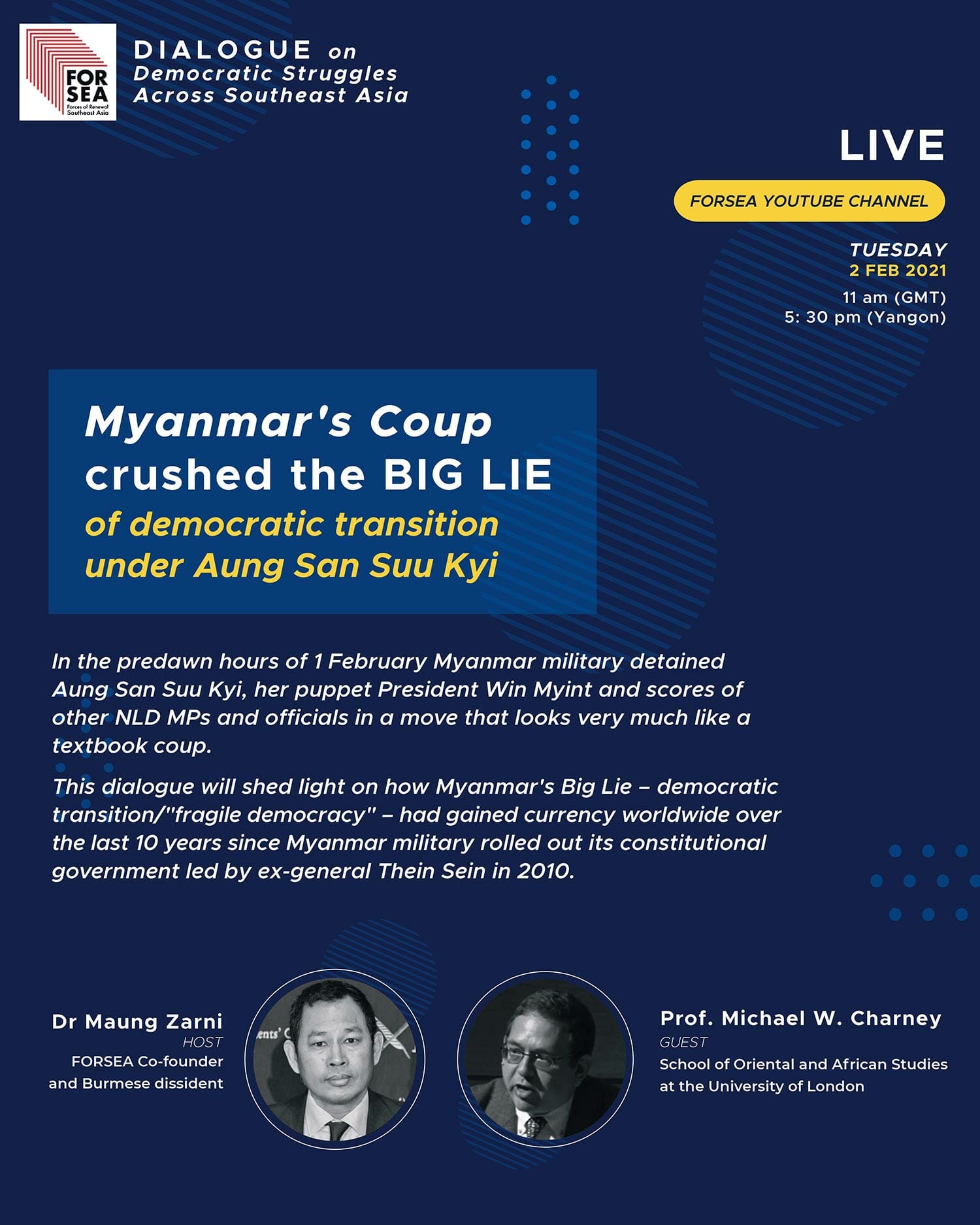 Banner Image: Myanmar coup 2021 protest in Bangkok Thailand. Wikipedia Commons