On the second episode of FORSEA Dialogue on Democratic Movements across Southeast Asia on November 2, 2020, Tan Sri Sayed Hamid Albar was full of passions for democratization and spoke inconvenient truths, behavioural traits which one does not expect from seasoned ASEAN politicians, who typically whitewash or conceal dodgy governmental, or more accurately mis-governmental deeds.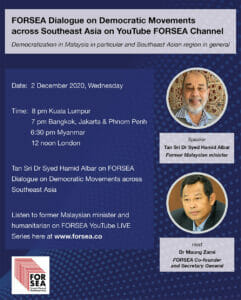 British-trained lawyer, Dr Albar was an MP in the Malaysian parliament, and has held important portfolios in previous Malaysian governments, including Foreign Affairs, Defence, and Home Affairs.  He also served as the OIC Special Envoy to Myanmar, tasked to find peaceful resolution to that ASEAN country's genocidal situation which Rohingyas have been subjected to for decades.  Myanmar has never issued Albar even a single entry permit or visa.
On his appearance on FORSEA YouTube LIVE the retired Malaysian politician gave tribute to his late Thai friend and colleague Dr Surin Pitsuan, former foreign minister and Asean secretary-general, who died of acute heart attack at the young age of 68 three years ago by way of quoting Pitsuan's view of the need for the "organic development of democratic foundations" in Southeast Asia nations.
Informed by his intimate knowledge of the "ASEAN Way", Albar was disappointed at the regional bloc Association of South East Asian Nations as it has failed to promote and protect human rights and democratic values and processes across the region.  As a matter of fact, ASEN has been rather one-dimensional in that it has doggedly pursued economic development to raise living conditions for the 500-million people in its 10-member states, but nothing more.
Citing the Economist Intelligence Unit's Democracy Index, FORSEA's distinguished Malaysian guest said ASEAN had only "flawed democracies" – not "full democracies," after half-century of the grouping existence.
Created in 2006, this Democracy Index is annually compiled by the Economist Intelligence Unit (EIU), a UK-based company and intends to measure the state of democracy in 167 countries, of which 166 are sovereign states and 164 are UN member states. Both the Dialogue host Maung Zarni and the guest were in agreement when they viewed ASEAN as largely a bloc of authoritarian regimes, uninterested in democratization, both as a majoritarian rule with empathy and rights for national minorities and as a way of life informed by shared humanistic values.
In the 1 December-dated Cochairs' press statement issued by the ASEAN-EU Ministerial Summit, not a single mention of the value-signalling words such as "human rights" "democracy" nor the word "genocide" was made. As former Foreign Minister of Malaysia, Tan Sri Albar was painfully aware of how such statements rarely – if ever – captured ugly realities in the region – for instance, state-directed political repression – not to upset any ruler or offend authoritarian sensibilities.
Malaysians are living through an uncertain period of the stalled democratization process since the multi-ethnic coalition of political actors such as the Democratic Action Party of Malaysian Chinese, and the two parties of Dr Mahathir and Anwar Ibrahim successfully dislodged in 2018 the Barisan National from office after 6-decades of its monopoly grip over Malaysian state.   He was extremely vocal against Prime Minister Tan Sri Muhyiddin Yassin's rumoured plan to bring in "emergency rule" in order to keep his embattled government in power.   In Albar's words of warning:  "Emergency rule in this moment will not be accepted by the people. They view this as a challenge to the purpose and spirit of [Malaysia's] system of parliamentary democracy and their sovereignty."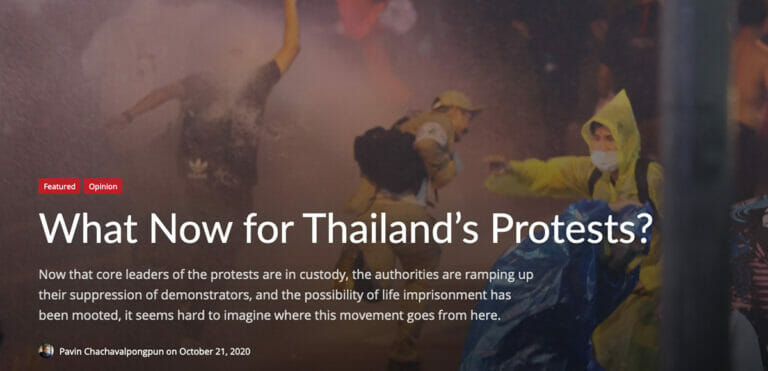 Dr Albar was full of praise for the young generation of Thai protestors who have sustained their well-organized and imaginative street protests, while keeping their demands for constitutional reforms on the popular consciousness. During last week's FORSEA Dialogue the renowned Thai historian Thongchai Winichakul of the University of Wisconsin at Madison in the United States emphasized the role the current generation of Thai democrats, mostly secondary school student activists – and young girls and women at that –  are playing, rather effectively, in putting pressure on the kingdom's powerful alliance of the increasingly erratic and deeply unpopular monarch and the authoritarian leaders of the Thai royal armed forces.  Unlike any democratic polity, the Thai military swear their pledge of allegiance to the monarchy, not to the people.
In this second FORSEA Dialogue, Dr Albar touched on various thematic issues such as the legacies of centuries of European colonial rule in Southeast Asia or in Thailand's case, "colonial conditions", post-independence but internally repressive or colonial states in the hands of ethno-nationalist elites across ASEAN region, racism and genocides that have been ignored or misused for personal or group gains by the region's leaders, and the cancerous foundational flaws in the current inter-state system anchored in the ideologically and intellectually backward Westphalian model.
In a nutshell, the Westphalian model of sovereign states were rooted in the 17th century ancient Europe's anti-democratic, warring and looting kingdoms (and their "divine rulers") that had 300-years ago agreed not to wage inter-kingdom wars, but keep the flow of trade uninterrupted while allowing one another to do as they pleased to the populations within their bounded geographic territories.
This regressive notion of absolutist sovereignty has come to be enshrined in the United Nations Charter which states "nothing […] shall authorize the United Nations to intervene in matters which are essentially within the domestic jurisdiction of any state."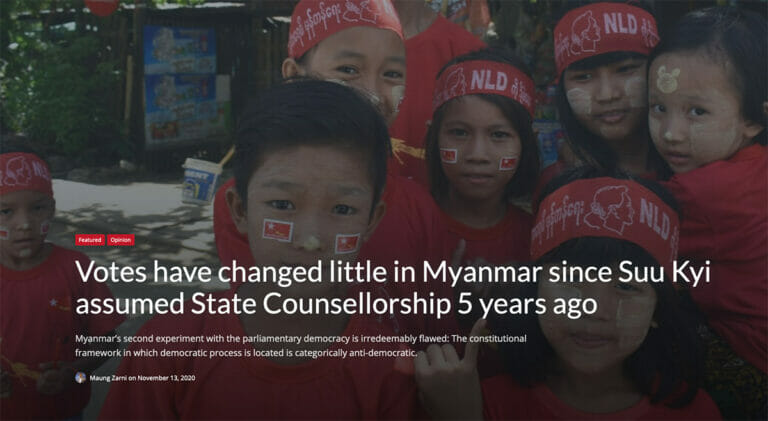 Adopting this "principle of non-interference", the ASEAN leaders and regimes feel they have the immunity to behave in anyway they deem fit with respect to their national communities.   In 2020, the people of Southeast Asia have ideologically and intellectually progressed way ahead of the bloc's rulers, and ASEAN remains a club of mass-murderous or predatory rulers, from Aung San Suu Kyi's genocidal Myanmar to neo-Totalitarian Viet Nam, from the dictator Hun Sen's post-genocide Cambodia to absolutist monarch of Brunei, which in the words of the late Benedict O' G' Anderson "an oil/gas rich Gulf Sultanate washed ashore in the Sea of South China.
Next week FORSEA Dialogue on Democratic Movements across Southeast Asia will bring together a group of renowned scholars, journalists and activists from Indonesia, West Papua and the Netherlands including Nursyahbani Katjasungkana, Ronny Kareni, Febriana and Saskia E. Wieringato discuss their country's democratic regression and the political repression and corporate rape of gold-rich West Papua.
Maung Zarni