The appointment of Muhyiddin Yassin as the eighth Prime Minister of Malaysia has ended the political impasse in Malaysia spanning more than a week. The political intrigue which began when former Prime Minister Mahathir Mohamed suddenly resigned on  February 29, 2020. This effectively triggered the collapse of the PH government. Most initial analysis saw the resignation as part of the ongoing feud between Mahathir and Anwar Ibrahim. Azmin Ali, the former deputy president of the People's Justice Party (PKR) and a rival to Anwar Ibrahim also emerged as a possible contender for Prime Minister after he quit the PKR and led ten other PKR parliamentarians to create a new independent bloc. Muhyiddin Yassin was never in the running and had largely avoided being embroiled in the political mess. As such, his appointment as PM came as largely surprising for many.
---
Who is Muhyiddin Yassin?
Muhyiddin Yassin hail from a conservative background. His father is a well-known religious scholar in his home state of Johor. He started his career as the assistant secretary of training and scholarship for the Johor state government. His political involvement began in 1971 when he joined United Malay National Organization (UMNO) in Johor and quickly rose the ranks to become UMNO Johor chief by 1985. He has a long tenure in both the federal administration serving as Minister of Youth and Sports, Domestic Trade and Consumer Affairs, Agriculture and Agro-based Industry, International Trade and Industry as well as Deputy Prime Minister (2009-2015). He also served as Johor chief minister from 1986 to 1995 where he played a crucial role in making Johor's economic development making the state one of the richest states in the Malaysian federation.
Within UMNO, Muhyiddin became  Vice-President in 1993 as part of Anwar Ibrahim's Team Wawasan which also included Najib Razak and former Selangor chief minister Muhammad Taib. Muhyiddin played a crucial role in securing Najib, the presidency of UMNO when he openly called for former Prime Minister Abdullah Badawi to resign following UMNO's disastrous electoral performance in the 2008 general election. This opens the way for Najib to take over as Prime Minister and Muhyiddin to be appointed Deputy Prime Minister. In June 2016, he was sacked from the cabinet after his repeated criticism of Najib over Najib's involvement in the 1MDB scandal.
He then worked with Dr. Mahathir Mohamed to form the Parti Pribumi Bersatu Malaysia (Bersatu) with Muhyiddin as president and Mahathir as chairman. Bersatu subsequently allied with the main opposition parties to form the-then new opposition alliance, the Pakatan Harapan.  The PH won the 2018 election which saw BN losing power for the first time since Malaysia's independence in 1957.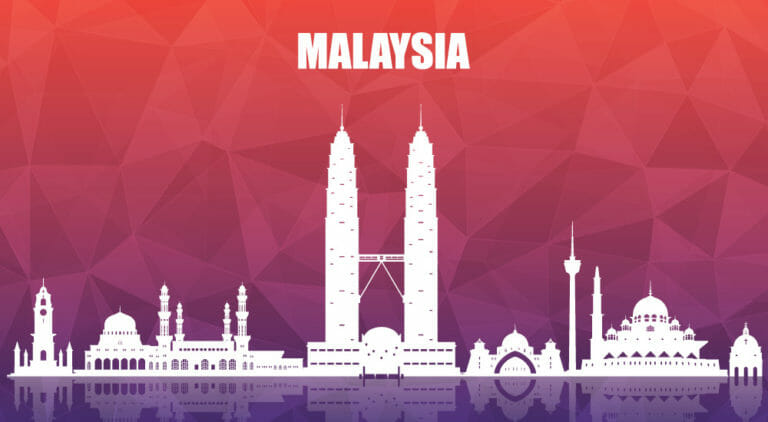 ---
An Ethnoreligious State?
A key concern for many Malaysians especially minority communities with regards to the government is the constituent parties that make up the alliance. This is reflected by the composition of the new government which includes less than a dozen non-Muslim parliamentarians. Muhyiddin himself made a controversial remark in 2010 when he was quoted as saying that he is a Malay first and a Malaysian second. His party leaders in Bersatu have consistently spoken about their commitment to the Malay agenda. In December 2019, a congress titled the Malay Dignity Congress was organized by elements close to Bersatu to address challenges facing the Malay community in Malaysia. Leaders of PAS and UMNO, as well as some Bersatu leaders have claimed that the presence of the DAP in the PH government has led to the marginalization of the Malay community. This new government will thus come under pressure to prioritize the  Malay-Muslim agenda by its supporters.
The presence of the Pan-Malaysian Islamic Party (PAS) in government after more than four decades in the opposition have raised concern over the role of Islam in the new administration. It is likely that a PAS parliamentarian will be appointed to the religious affairs ministry and that PAS leaders will helm the mammoth Islamic bureaucracy in the country. This will allow the party access to immense resources and influence. PAS might also use its newfound position in government to push through the implementation of Islamic criminal law in the states of Kelantan and Terengganu which the party currently control.
Even though Muhyiddin has emphasized in his first speech that he is the Prime Minister for all Malaysians regardless of ethnicity and religion, he will nevertheless face pressures within the government to allow for ethnoreligious policies to be implemented.

---
A Tainted Corrupt Government
A key question that has emerged is the appointment of cabinet ministers. Many Malaysians fear that the inclusion of UMNO leaders who are embroiled in corruption cases in the cabinet. Muhyiddin himself was accused of corruption over land deals in Johor when he was chief minister. Likewise, as education minister, he was accused of corruption over the 1BestariNet project which was awarded to YTL Corporation to provide 4G Internet connectivity as well as a virtual learning environment for all Malaysian schools. The Public Accounts Committee (PAC) in 2015 concluded that the implementation of the first phase of the project was a failure raising questions as to whether Muhyiddin had received kickbacks from YTL. While these allegations were never proven, Muhyiddin's willingness to work with UMNO leaders who are embroiled in corruption cases raises serious questions as to whether the government will have the resolve to execute reform legislation that already in the works under the PH government such as a National Anti-Corruption Plan. While it might be too early to conclude, it is highly likely that Muhyiddin will prioritize political survival over policy reforms. The reform agenda of the PH government will take a backseat to policies aimed at strengthening the Malay political and economic position in Malaysia. As such, we are likely to see a return to the 'Old Malaysia' days of BN.
Mohamed Nawab Osman
Mohamed Nawab Osman is a Fulbright Visiting Fellow at the University of California-Berkeley. He is also Assistant Professor at Nanyang Technological University, Singapore. He is co-editor (with Terence Gomez) of Malaysia's 14th General Election and UMNO's Fall: Intra-Elite Feuding in the Pursuit of Power (London: Routledge, 2019)
* Opinions expressed in this article are the author's own and do not necessarily reflect FORSEA's editorial stance.