Crises in India: the Collapse of Healthcare Systems, BJP's Electoral Defeat in West Bengal and Farmers' Protests
FORSEA Dialogue on Democratic Struggles across Asia

Speaker: Dr Swagato Sarkar, founding faculty member and former Associate Dean of Jindal School of Government and Public Policy.
India under the populist BJP government of Prime Minister Modi has been gripped with a series of crises – largely self-inflicted – with devastating consequences on the society of 1.4 billion people. Specialist in state-society relations and rural and agrarian transformations, Dr Sarkar is best positioned to explainthe troubling developments in his native India.
Host: Dr Maung Zarni, FORSEA co-founder
Date/Time: Friday May 7, 2021, 7pm India Standard Time (GMT+05:30)
L I V E
Watch LIVE on FORSEA YouTube Channel.
Friday May 7, 2021, 7pm India Standard Time (GMT+05:30)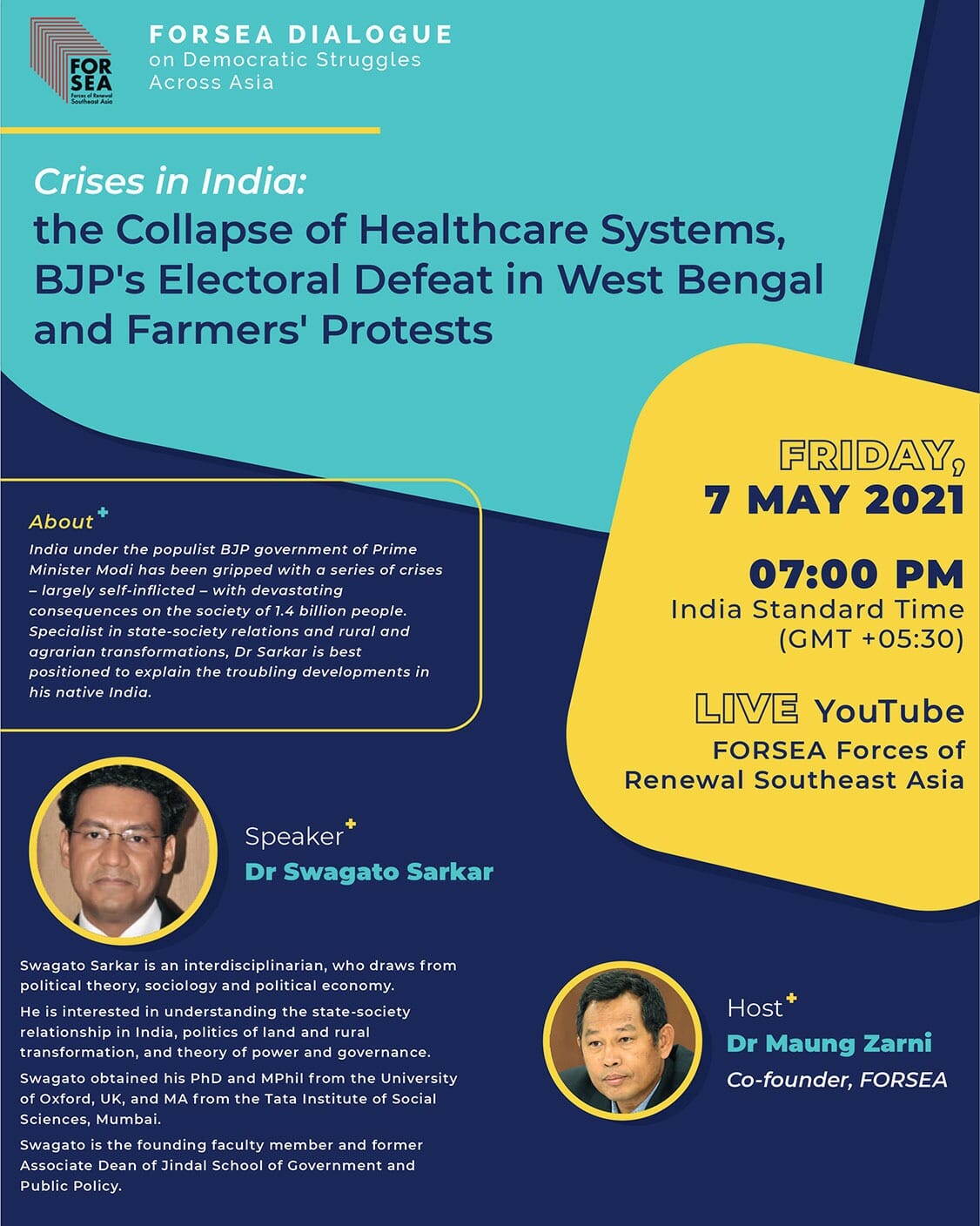 Banner: New Delhi, India, April 21, 2021: Worker refilling medical oxygen cylinder for COVID-19 infections patients at a gas supplier filling station during the second wave of coronavirus Covid-19 pandemic. Photo: Exposure Visuals / Shutterstock.com