FORSEA Dialogue on Democratic Struggles Across Asia
Recently, FORSEA hosted the first of the two-parts expert roundtable on an important subject of Myanmar's genocidal regime of Senior General Min Aung Hlaing.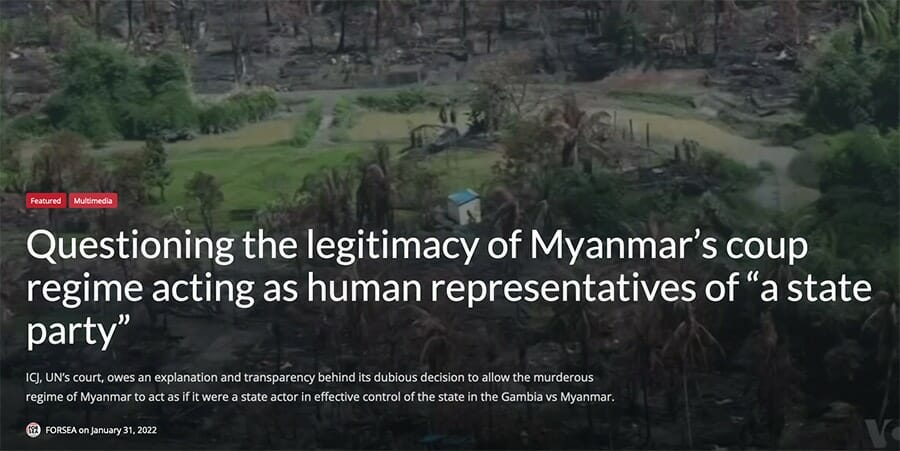 On 10 February, Thursday, FORSEA will host the second roundtable with two well-known American legal scholars, namely Michael A. Becker, who served as Associate Legal Officer at the International Court of Justice at the Hague from 2010-2014 and who now teaches law at Trinity College Dublin and Dr Katherine Southwick, formerly with the Office of the Prosecutor at the International Criminal Tribunal for Former Yugoslavia and now an engaged scholar on the vital issue of the prevention of mass atrocities.
Both earned their JDs at Yale Law School. Mike Becker is finishing his PhD at Cambridge University while Katherine Southwick completed her PhD on the theories of rule of law at National University of Singapore in 2020. They both have extensive experience in international affairs.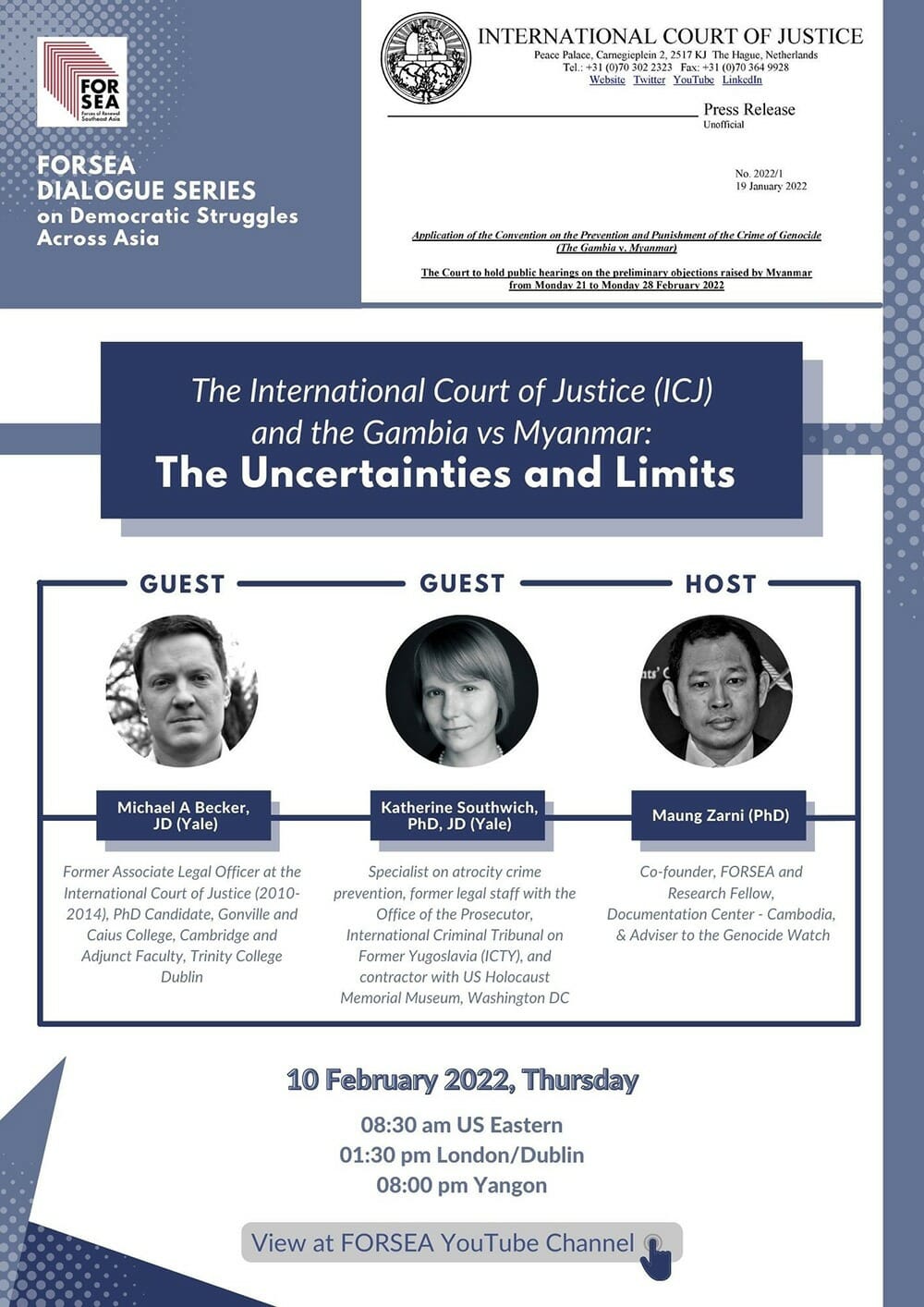 Suggested readings:
The Situation of the Rohingya: Is there a role for the International Court of Justice?
Michael A. Becker, IJIL: Talk!, Blog of the European Journal of International Law, November 14, 2018
https://www.ejiltalk.org/the-situation-of-the-rohingya-is-there-a-role-for-the-international-court-of-justice/
A Conversation with Michael Becker, former associate legal officer with ICJ, a PhD candidate at the University of Cambridge
Free Rohingya Coalition Genocide Podcast Series, Jan. 2021
https://soundcloud.com/freerohingyacoalition/a-conversation-with-michael-becker-former-associate-legal-officer-with-icj-1
Confronting Genocide in Myanmar, Katherine Southwick, Policy Forum, 2 December 2016
https://www.policyforum.net/confronting-genocide-myanmar/
Ethiopia-Eritrea: statelessness and state succession, Katherine Southwick, Forced Migration Review (Oxford University), April 2009
https://www.fmreview.org/statelessness/southwick