Background
The Thread Exhibit, combining artwork and technology to bring light to the voices of the Rohingya people, was developed by a group of Harvard students, museum designers, and social activists, in partnership with the Liberation War Museum and the Harvard University Asia Center. The project seeks to raise awareness about the ongoing Rohingya genocide and refugee crisis.
Thread uses the genocide framework developed by FORSEA co-founder Maung Zarni, and his colleague on Myanmar's genocide of Rohingya.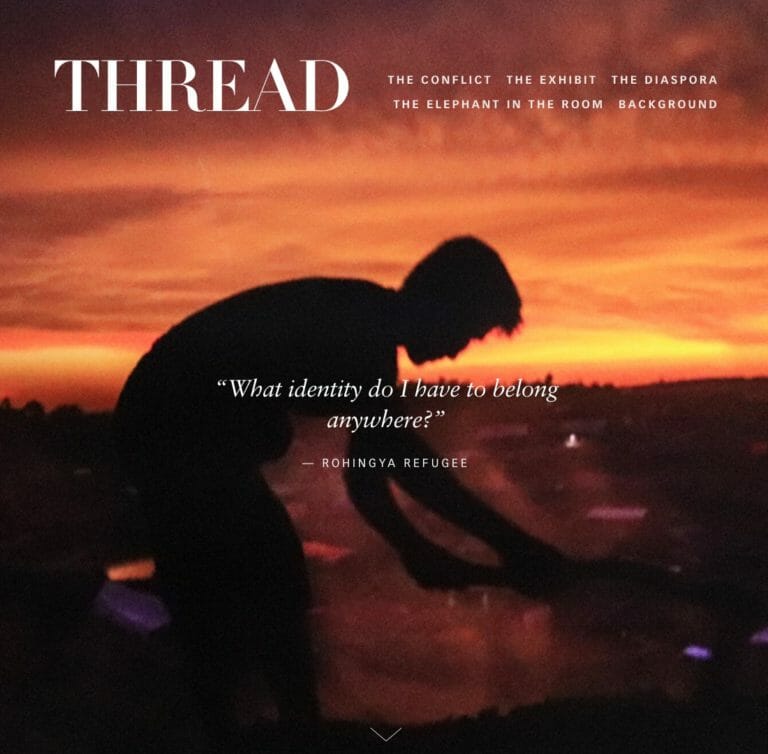 As an online "museum exhibit," Thread revolves around various pieces of artwork created by Rohingya individuals living in Cox's Bazar. The purpose of the website is to build an international community that can support the Rohingya in their journey to achieving justice.
The team behind the Exhibit believe that this is the Rohingya's story to tell, and hope that this will be a platform to lift their voices to the top of the global conversation about them. The organisers will continue to ask for feedback from Rohingya contacts on this online exhibit to ensure that they are represented. Please visit the Thread Exhibit.
Opinions expressed in this article do not necessarily reflect FORSEA's editorial stance.