The Free Rohingya Coalition (FRC) is a global network of Rohingya activists and friends of Rohingyas who share common concerns about Myanmar's on-going genocide and the need for Rohingya survivors to play an active role in seeking a viable future for their group.
The philosophy governing our coalition rests on the single strategic and moral principle: Rohingya activists must play genuine leadership roles in seeking a peaceful end to Myanmar's persecution of their own people while international friends of Rohingyas contribute in any substantive way conceivable towards that end. We intend to optimize on the strengths of both circles.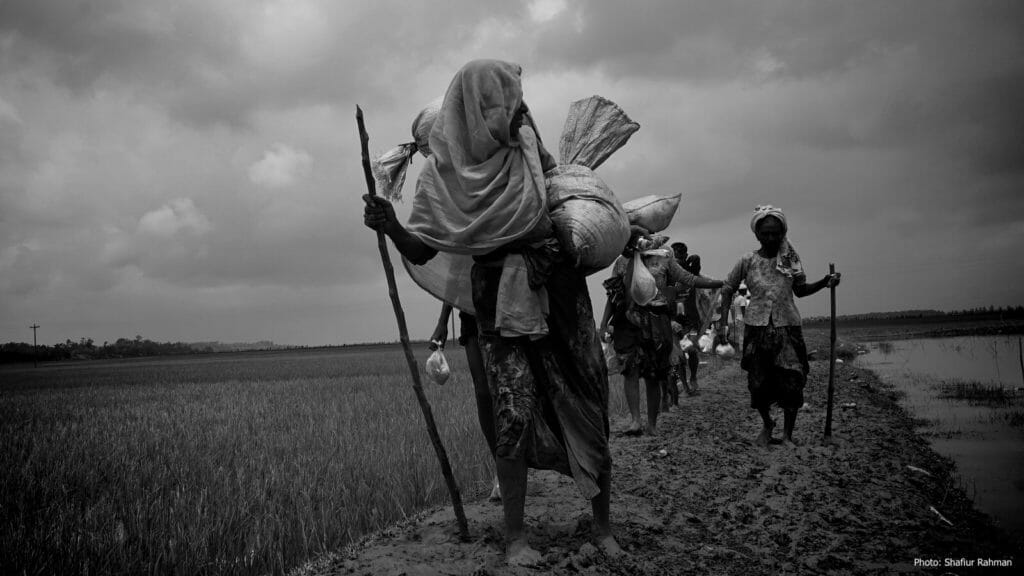 ---
The mission of the Free Rohingya Coalition is Fourfold
First, to address the Rohingya's existential need for an internationally protected homeland in their ancestral region of N. Arakan or Rakhine, within the Union of Myanmar;
second, to provide Rohingya activists and communities with a collective strategic platform for building a grassroots movement towards a "protected homeland";
third, to undertake and coordinate various initiatives such as grassroots boycotts, economic and diplomatic sanctions, and other solidarity actions;
and finally, to seek international accountability for Myanmar perpetrators of crimes against humanity and genocide against the Rohingya people.
The FRC initiatives break down into the following nine fields: Correcting the Factual Record; Research and Policy Development; Women and Children, and Trafficking Prevention; Rohingya Genocide Remembrance Day; Boycott Campaigns; Legal Accountability; Youth and Leadership Development; International Conferences and Events; and Global Solidarity and Citizen Diplomacy.
Find out more on the FRC website –
---
The International Conference on Protection and Accountability in Burma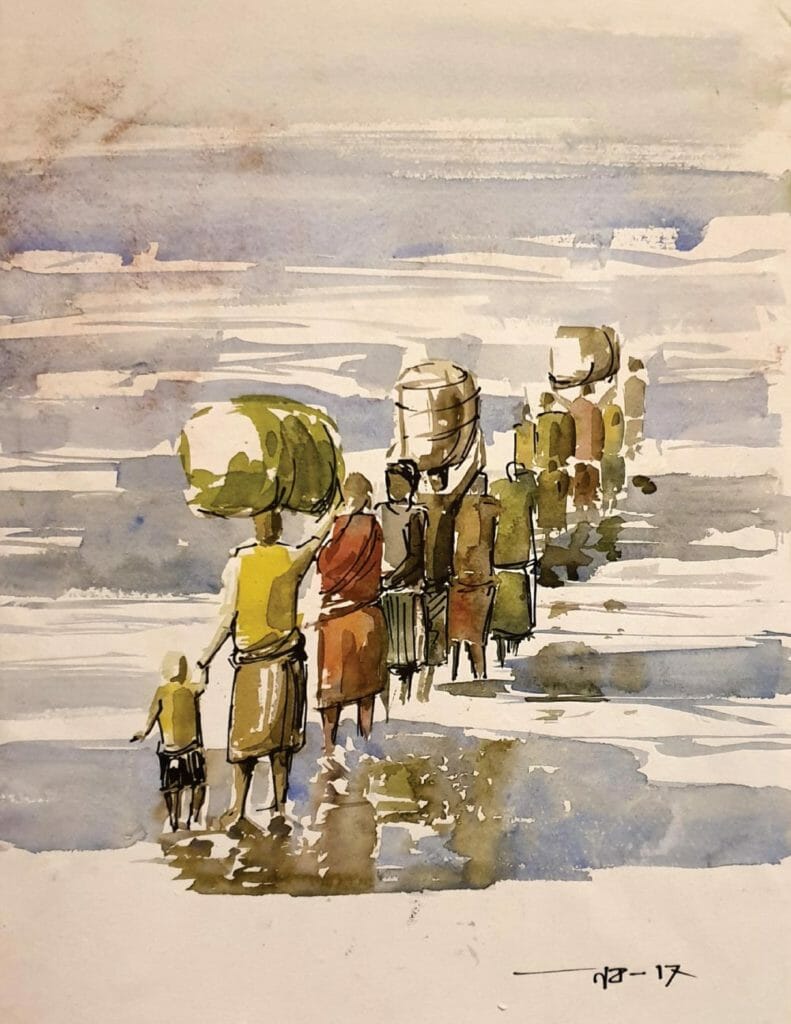 The Free Rohingya Coalition is hosting a two-day international conference at Barnard College, New York City on February 8-9, 2019, calling for accountability and protection for national minorities in Myanmar.
This is a rare convergence of academics and activists hailing from and with expertise on the country, with humanitarians and international criminal law practitioners, according to the Free Rohingya Coalition (FRC) in a statement released on February 1, 2019 which went on to add:
The event is being held after more than 17 months since some 750,000 Rohingya fled Rakhine state as Myanmar military conducted a brutal campaign.

In September last year, the UN Independent Fact-Finding Mission found "overwhelming evidence" that Burma, is committing "gravest crimes in international law."

The most serious of these include genocide, crimes against humanity and war crimes against national minorities like the Rohingya, Karen, Kachin, Shan, and others – some of whom have fled to the United States as refugees.
Within the last decade, approximately one in four US -bound refugees have been ethnic and religious minorities from Burma.
---
At The International Conference on Protection and Accountability in Burma, world renowned scholars including Angela Davis and Gayatri Chakravorty Spivak, UN envoys, activists and refugees will convene at Columbia University, New York City to call For An end To Burma's genocide and war crimes.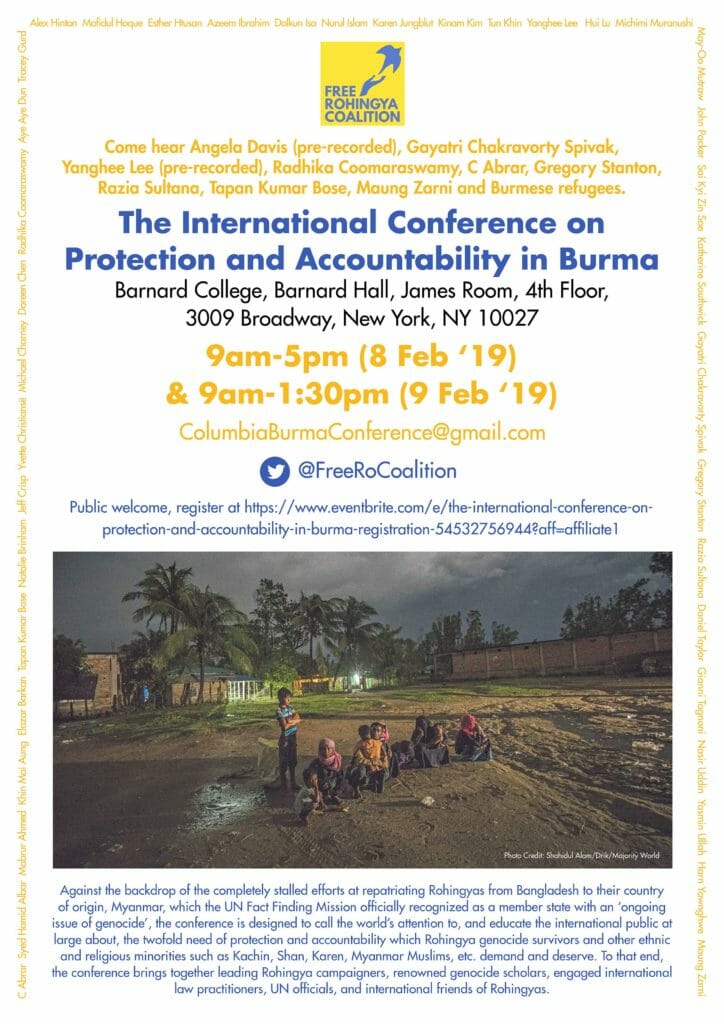 ---
The International Conference on Protection and Accountability in Burma, February 8-9, 2019
---