During President Joko Widodo's first term in office (2014-2019), the governmental inaction over numerous human rights violations in Indonesia had triggered widespread disillusionment with his leadership among local human rights defenders.
---
This group of leading scholars, activists and journalists will share their thoughts on these issues of immense importance. 
Join this Event
Date: Friday 11th December 2020
Time: 7 pm (Jakarta) || 9 pm (West Papua)
Host:  Maung Zarni,  Forsea Co-Founder & General Secretary

Relevant links to the upcoming dialogue on Indonesia and West Papua.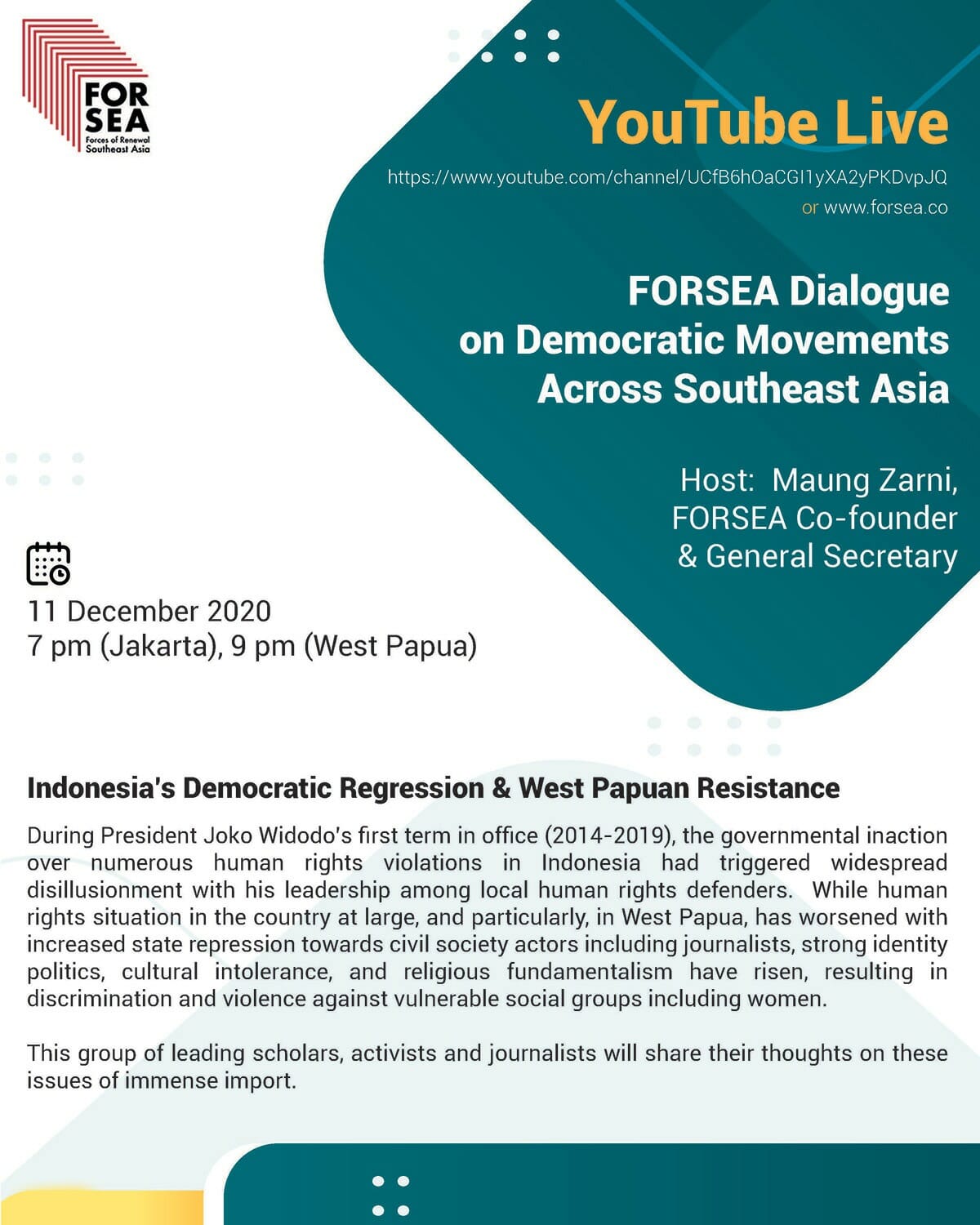 ---