Following up on AcademiaSG's Academic Freedom Survey released in August 2021, and the recent announcement that Yale-NUS College is to close, AcademiaSG is organising this panel discussion on Thursday 9 September.
Webinar: Liberal Education in Singapore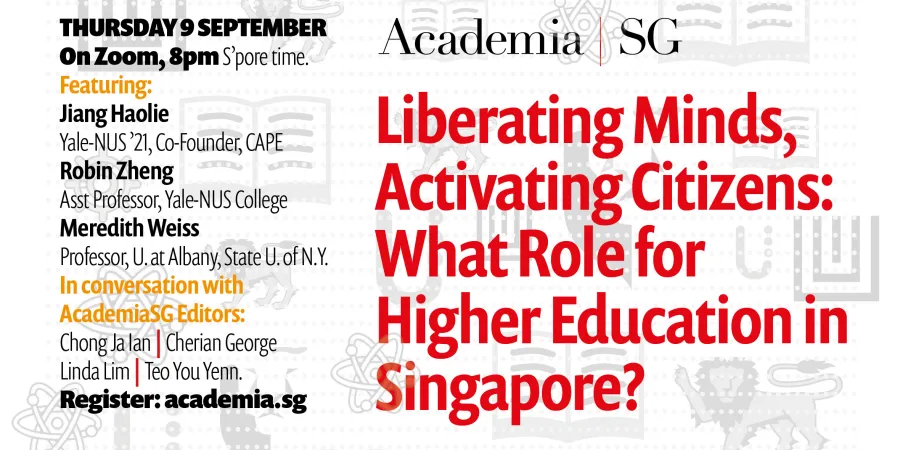 Panellists:
Haolie Jiang, Yale-NUS College Class of 2021 and a co-founder of CAPE, the Community for Advocacy & Political Education. (More)
Robin Zheng, Assistant Professor of Philosophy, Yale-NUS College. (More)
Meredith Weiss, Professor of Political Science, University at Albany, State University at New York. (More)
In conversation with AcademiaSG editors: Chong Ja Ian, Cherian George, Linda Lim, and Teo You Yenn.
---
Topic: AcademiaSG: Liberating Minds, Activating Citizens
Description: A panel discussion on Higher Education in Singapore
Time: September 9, 2021 08:00 PM in Singapore
---
Banner: Lower Kent Ridge road, National University of Singapore.  Jiachen Lin: Unsplash