Banner: Palestinians transport the injured to the Indonesian Hospital in Jabalia, north of Gaza on Oct. 9, 2023. Wikipedia Commons
Watch the the pre-recorded address of HE Tun Dr Mahathir bin Mohamad for Global Solidarity and Rally for Free Palestine on 4th Nov 2023. A copy of Dr Mahathir's speech script is below for your reference.
On Saturday 4th November, leading scholar activists, anti-genocide campaigners, human rights defenders, and musicians from 20 countries, as well as Rohingya refugees will join Palestinians from West Bank as a global online show of support for the 2.3 million residents of Gaza, who are currently under Israel's genocidal onslaught perpetrated with the unconditional backing of the United States and historically colonizing, genocidal Europe, including Germany, France and United Kingdom.
Watch the event below:
SPEECH BY HE TUN DR MAHATHIR BIN MOHAMAD FOR GLOBAL SOLIDARITY AND RALLY FOR FREE PALESTINE ON NOV 4., 2023
C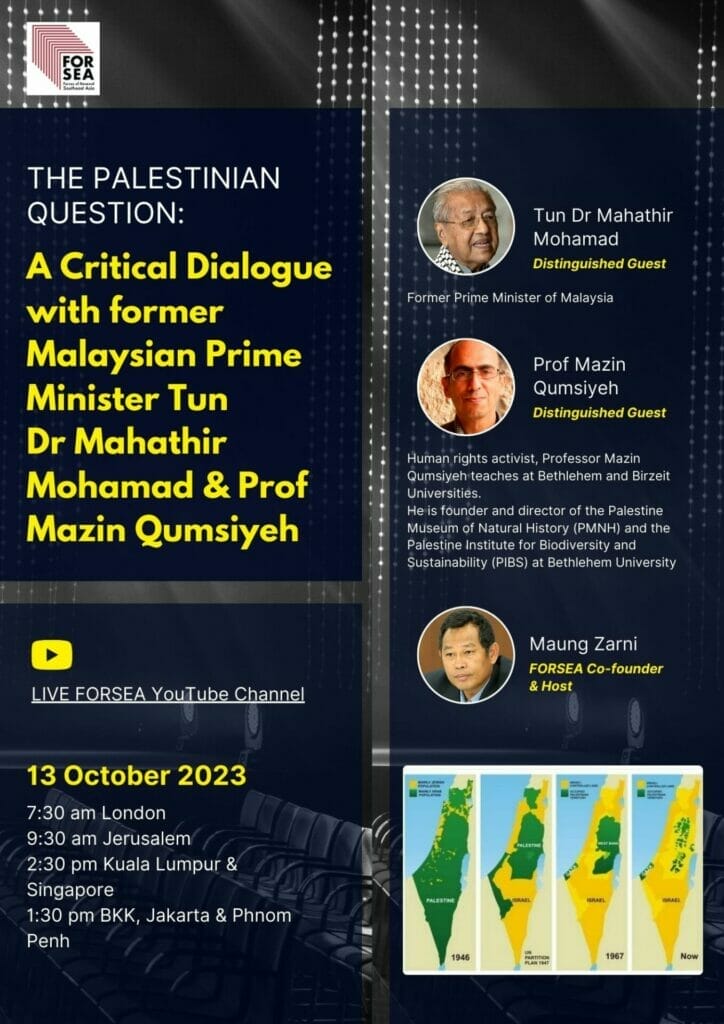 https://forsea.co/a-warning-to-humanity/