Kuala Lumpur
About the Conference | About the Festival
On 16 and 17 February, 400 Southeast Asian activists from 8 countries, spanning three generations, will convene in Kuala Lumpur for a democracy festival, which includes activist teach-ins, evening rock concerts and a week-long "democracy-in-action" art exhibit open to the public, free of charge.
The RSVP to the opening event and 2-day conference has now been closed. Thank you to all who have registered.
The full two-day event, including the opening ceremony, will be broadcast live on Facebook as well as on this website. The Democracy in Action art exhibition (13-17 February) and Seiring Sejalan music performances (16-17 February) are open to the public and no registration is needed.
---
Celebrating Democracy in Malaysia, Renewing Communities across Southeast Asia and Promoting Human Rights for All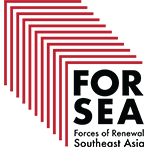 The conference launches a brand-new network of Southeast Asian democrats known as FORSEA. It will also be webcast LIVE. FORSEA is committed to building a solidarity movement across national boundaries, ethnic identities and faiths. It will promote democratic ethos, universal human rights and ecological consciousness.
Prime Minister Dr Mahathir Mohamad will deliver the keynote address, reflecting on his long and successful political career and the state of reforms in Malaysia, as a token of solidarity with the next generation Southeast Asians who strive to make their region corruption-free, fairer, more just and ecologically conscious.
Cambodia's leading American-educated feminist blogger Catherine Harry, who has over 200,000 followers at home, is among the youth activists taking part in the celebration of Malaysia's democratic revival and supporting the movements across Southeast Asia. Ms harry is scheduled to share her perspective as a Khmer woman growing up in post-Khmer Rouge, patriarchal Buddhist society.
I have become very vocal about feminism because I don't want other girls and young women to go through what I did. I want to empower women, not just in Cambodia, Asia, but women all over the world because sexism and patriarchy have been going on for so long. Times have changed. Feminism has entered the mainstream platform. We need to seize this moment and make a difference.
Catherine Harry
World renowned scholar and activist Noam Chomsky, Institute Professor Emeritus at the Massachusetts Institute of Technology, is contributing to the conference in the form a 20-minutes, specially video-recorded lecture on "Democracy, Economic Inequality and Elite Politics".
Neoliberal policies have been designed to sharply concentrate wealth, enhance corporate power and undermine democratic systems, which are reduced increasingly to formalities while the majority of the population stagnate…. It's awfully helpful to remember that democracy has always been a highly contested concept. it's been feared and disdained among elites throughout a period of democratic revival in the world.
Noam Chomsky
---
Lineup of Speakers
Among the speakers are: National Coordinator of Indonesian Legal Aid Association for Women and member of FORSEA Board of Directors Nursyahbani Katjasungkana; Cambodia's leading genocide memorialist and the winner of 2018 Magsaysay Award Youk Chhang; Chair of the International Independent Fact-Finding Mission on Myanmar and former Attorney General of Indonesia Marzuki Darusman; former President of Thammasat University and the winner of Fukuoka Academic Prize Emeritus Professor Charnvit Kasetsiri; Rohingya blogger and Chief Editor of Rohingya Today Nay San Lwin; Malaysian writer, activist and comedian Hishamudin Rais; long-time Singaporean exile Tan Wah-Piow whom the late Lee Kuan Yew falsely charged with "Communist conspiracy" to overthrow the one-party autocracy in the city-state; Thai student leader Netiwit Chotiphatphaisal; Indonesian representative to ASEAN Intergovernmental Commission on Human Rights (AICHR) Ms Yuyun Wahyuningrum; Karen National Union adviser Ms May-Oo Mutraw and Mr Jose Luis Martin 'Chito' Gascon who chairs the National Human Rights Commission of the Philippines.
---
About the Festival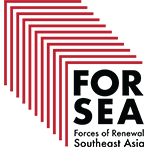 Democracy Festival Kuala Lumpur 2019 is a five days event that will run from February 13 to 17, 2019 at Map, Publika, Kuala Lumpur. The festival will be held in conjunction with the official launch of FORSEA and will be officiated by the Prime Minister of Malaysia Tun Dr. Mahathir Mohamad.
FORSEA – or Forces of Renewal for Southeast Asia – is an umbrella coalition for Southeast Asian democrats and rights campaigners committed to advocate and promote regional democracy in the ASEAN region. The inaugural FORSEA conferences will be the regional platform where delegates from 11 Southeast Asian countries meet to discuss and raise awareness on democracy and human rights issues in the region in order to pursue the promotion of a democratic ethos among future generations.
In the spirit of celebrating democracy, this festival will also showcase an art exhibition themed "Democracy in Action" which will exhibit artworks that participated in social movements that are influenced by their respective local commentary contexts. To liven to the event, musicians from various genres from all over Southeast Asia will also be performing and sharing their rhythm and audio stories throughout the festival along with special cultural night on the last day of the event. In support for the people movement and to empower their respective community, a numbers of NGOs will also be operating their booth to raise public awareness on social condition issues throughout the festival.
The festival are supported by the Selangor State Government, Map Publika, Radio Bangsar Utama and Dapur Jalanan Kuala Lumpur.
The two-day proceedings of the conference including the evening concerts will be webcast live at www.forsea.co and on Facebook.
---
See the full programme of events taking place at the Official Launch –
---
See the program: https://forsea.co/latest-the-official-launch-of-forsea/
For the latest news on participating artists, and updates from the venue, join Forsea KL 2019 on social media.
---